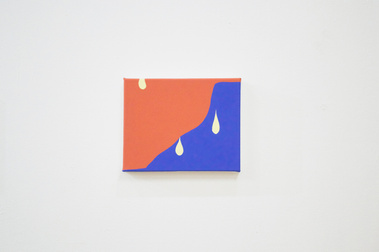 Stephen Bochonek
A painter and poet based in Yorkshire, Stephen applied the painter's touch to his poetry and the poet's romance to his canvas.
Stephen graduated with a BFA in Fine Art from the Ruskin School of Drawing and Fine Art in 2010. Exhibitions include 'I Thought Bader Meinhof was a Supermarket', Platform 1 Gallery, London; 'Full Scale Model of a Day', Gerald Moore Gallery, London & 'Alph-art' (with Jacob Wolff, Joseph Fuller & Geoff Tibbs), Oxford. He also participated on DoremiResidency two years running, at the Merz Barn in 2015 and Florence Arts Centre in 2016.
Stephen passed away in early 2018. He was a wonderful artist and a beloved friend, he will be forever missed but never forgotten.